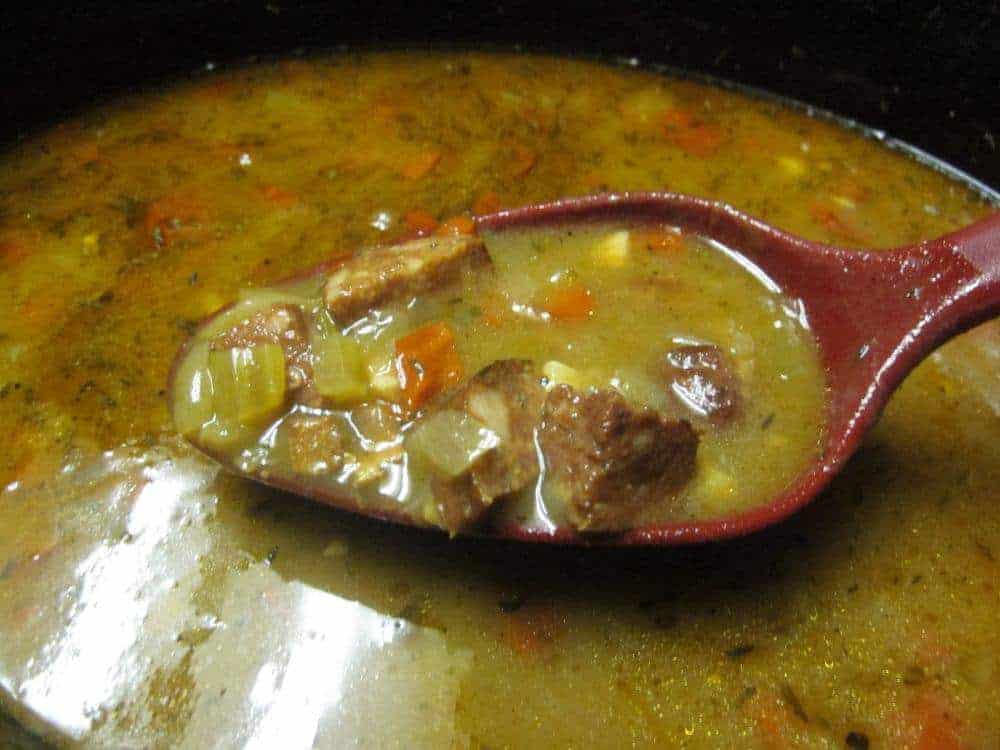 Helpful Amazon Suggestions:
Help support this site with a simple Amazon purhcase. How does this work?
Slow cooker heaven awaits with these fantastically high rated products!
DIRECTIONS:
Gather your ingredients.

In a skillet over medium heat, melt 2 tbsp of the bacon fat.

Add the onion, bell pepper, and celery, and sauté until tender, about 5 minutes.

Add the garlic and sauté for one more minute. Remove the veggies from the skillet and set aside.

In a large saucepan over medium heat, melt the 1/2 cup bacon fat.

Add the flour and stir constantly (don't stop!) until it becomes the color of peanut butter, about 5 – 8 minutes.

Add the chicken stock and whisk briskly, bringing the sauce to a boil. Remove from the heat.

Place the sausage, chicken, and veggies into a slow cooker, then pour in the sauce.

Season with salt, pepper, Cajun seasoning, thyme, Worcestershire sauce, and Tabasco.

Cover the slow cooker and cook for 4 – 6 hours on high or 8 – 10 hours on low.

Enjoy!
Stella and Daniel Antic'S RECIPE NOTES:
The other day, we got some andouille sausage, and figured we could give gumbo a shot. After doing some research, we learned some things about classic gumbo technique, then adapted them into a slow cooker version. We added some seasoned chicken and some Antic Family Smokehouse smoked sausage, and made a roux with bacon fat, for good measure. Enjoy!