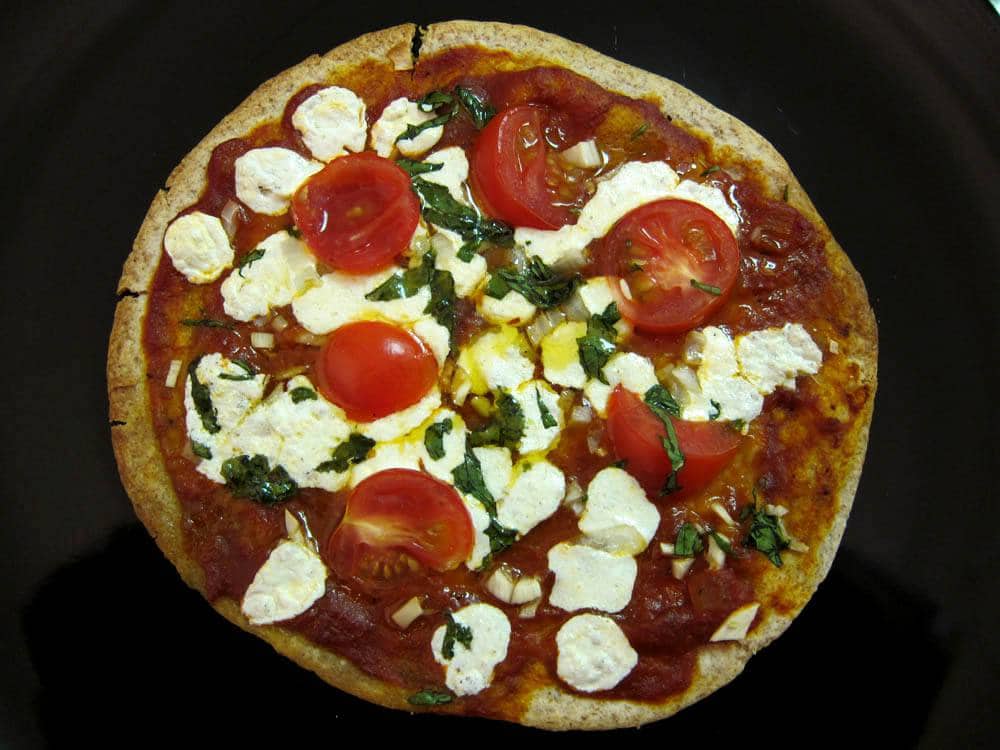 Helpful Amazon Suggestions:
Help support this site with a simple Amazon purhcase. How does this work?
You also might want to get a real pizza oven.. if you're serious about Pizza..
DIRECTIONS:
Take your pita/tortilla and cover it with a layer of your pizza sauce.

Drop on the mozzarella cheese.

Add some fresh basil. You could also add this after cooking, for a stronger basil flavor.

Slice some fresh grape tomatoes in half and space them out on the pizza.

Drizzle some olive oil, and place it into a 350 degree toaster over.

Check it in 10 minutes, and cook until your desired crispness is reached.

Savor the flavor, and the savings!
Jay'S RECIPE NOTES:
You can make these little pizzas with just about anything you've got lying around! Here are the general ingredients: Pita Bread or Flour Tortillas, Your favorite cheese(s), Pizza Sauce/Marinara, Veggies, Meat, Olive Oil, and Herbs. Get creative with it! Put your whole soul into that pizza and then EAT IT UP.